CEREMONIAL & FINE JEWELRY
Old meets New
familiar but unique
Time Travel made possible with your ring
MAKIKO WAKITA x OCEAN DIAMONDS
MAKIKO WAKITA is proud to partner with OCEAN DIAMONDS, a new category of natural diamonds sourced from the ocean off the West Coast of South Africa.
We offer the OCEAN DIAMONDS as center stone options when picking your Perfect Ring.
Discover the magic of natural diamonds that have experienced an incredible journey from land to river to sea over billions of years.
MAKIKO WAKITA x OCEAN DIAMONDS
AFTER 'LIKE' COMES 'LOVE' ...
...THEN 'FOREVER AFTER.'
We are here to make your dream ring beyond 'perfection.' Oh, and with the butterfly feels.
You want to surprise your partner, but YOU HAVE NO IDEA what design?
You have come to the right place. Consider our special offer "THE STAND-IN RING."
Get the YES first and come back to design your partner's dream ring.
The best part? You get to keep this 'proposal ring' (and its memory) and turn it into the 'travel ring'!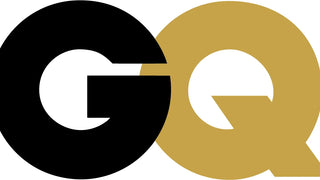 BRITISH GQ SEPTEMBER ISSUE
Featured in September Issue 2023
The Luxe List, BRITISH GQ
CONDE NAST TRAVELLER NOVEMBER
Featured in Nov Issue 2021
Traveller's Treasures
HARPER'S BAZAAR UK JUNE
Featured in June 2021, BAZAAR BIJOUX, HARPER'S BAZAAR UK.
HARPER'S BAZAAR UK SEPTEMBER
Featured in SEPTEMBER Issue 2020 STYLE EDIT, HARPER'S BAZAAR UK.
VANITY FAIR HOLLYWOOD
Featured in January Issue 2020 HOLLYWOOD A TOUCH OF SPARKLE: VANITY FAIR UK.
BRITISH VOGUE JANUARY
Featured in January Issue 2020
Jewelry Designer Profile of VOGUE UK.